FAQs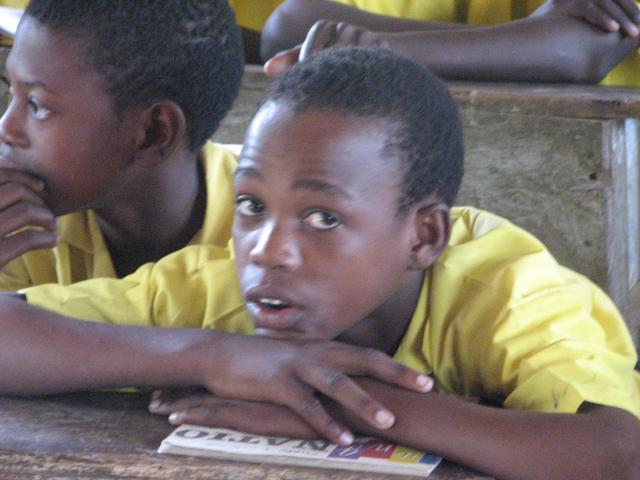 1. How did Koins get it's name?

Cindy Workman, a Koins board member, is a sixth grade teacher. On one of our first expeditions, Cindy discovered a school being held under a large baobab tree. They had no building to meet in and were at the mercy of the elements, yet these students came to learn. Cindy determined right then to raise money to build a school for these children. She returned to her sixth grade class and together they began saving their "Koins". Today, a beautiful school sits next to the baobab tree and Koins for Kenya has it's unique name.

2. Do you have 501(c)3 status?

Koins for Kenya became an official 501(c)3 organization in August of 2006. This gave it a tax exempt status, making contributions to Koins tax deductible for donors. Koins is audited annually by an independent CPA firm.
Federal EIN #20-5053322

3. Is it possible to donate items (such as books, medical supplies, etc.) to Koins?

Although we have accepted donated items in the past, we have learned through experience that it is too costly, in both time and money, to ship donated items. Due to corruption, containers sit for months and months in port awaiting the payment of additional "fees". Koins refuses to spend donor money on these corrupt requests and has therefore opted to hand carry any needed items that cannot be obtained directly in Kenya. Purchasing books or supplies locally improves the Kenyan economy and addresses the issue of poverty at the source.

4. How do I make a donation?

Online with credit card click here, or by check mailed to Koins for Kenya, 19 West 550 North, Farmington, UT 84025

5. Who do I contact if I would like to donate my time to helping Koins?

info@koinsforkenya.org click here to learn more about volunteering

6. I'm a scout and would like to do my Eagle project with Koins—how do I do that?

We have a variety of projects that are suitable for Eagle scout projects—anything from raising money for water cisterns to traveling to our villages to make desks. Contact Steve Littlefield for more information: info steve@koinsforkenya.org

7. How does Koins decide how to spend the money?

The selection of our projects emanates from our service area leaders meeting with our Koins board in Kenya, determining project necessity and prioritization. The Koins board in Kenya proposes projects and budgets to the Koins board in the U.S. and project selection is based on the following considerations:
Most urgent needs. Whether it's the need for a new school building, latrines, scholarships, water projects or to aid a micro-business, no one knows the needs more than our leaders who actually live within our service area. Each project requires monetary and non-skilled labor participation from those who will benefit. This ensures a strong sense of accountability and ownership.
Best use of donor funds. Through the Koins qualification process, along with our required village participation, no one can stretch a donated dollar further than Koins.
Village beneficiaries must meet the 10% requirement. No project starts without the full monetary participation of the community, and non-skilled labor commitment (foundation digging, mixing cement, hauling sand and gravel to site, etc.) Koins has established a strong working environment within our village area. The villagers recognize that Koins will come through with our commitment, so they willingly do whatever is necessary to raise their 10%, sometimes requiring months and even years of personal sacrifice. This partnership insures a sense of ownership, pride and accountability within our service area.
8. Are you associated with any religious or political organizations?

No. Koins is an independent NGO with a strong principle of honoring all traditions, values and beliefs.

9. How do expeditions fit into your model?

While expeditioners assist villagers with the hands-on work of a project, the project completion is not the goal of an expedition. That responsibility lies with the villagers. Expeditions provide an opportunity to build a connection between expeditioner and villager. This one-on-one interaction with people provides life changing relationships to be built, creating deeply meaningful friendships and memories.
10. Are donations to Koins for Kenya tax deductible?
Koins for Kenya is a registered 501(c)3 non-profit humanitarian organization, as recognized by the IRS. All donations made to Koins for Kenya are tax deductible as allowed by law. We provide a postcard receipt showing the amount and date of your donation. We recommend you contact your tax provider for specific information about how best to utilize donations for your tax situation.