Community Development
Agriculture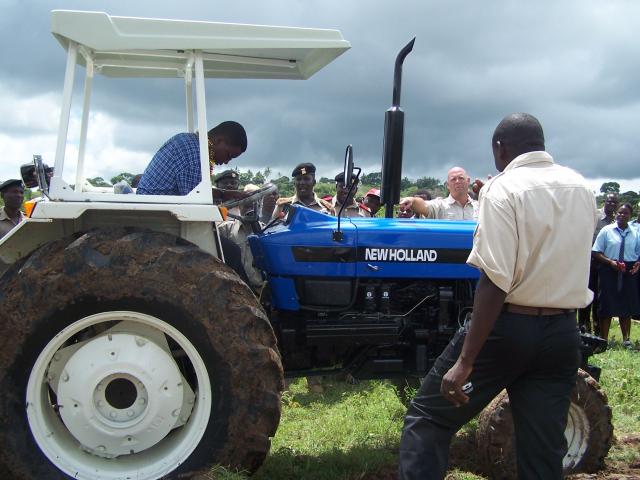 Money was donated for the purpose of purchasing a tractor for the use of the community and school. We have trained people within the village to care for, use and maintain the tractor so the investment will not be lost due to ignorance or misuse. The people who benefit from the use of the tractor return 10% of their increase to Koins for the maintaining of the tractor. Fields are also prepared at village schools to grow corn and other vegetables for the use of the students. In an area where farm work has always been done manually, the tractor provides valuable assistance to farmers.
Micro-business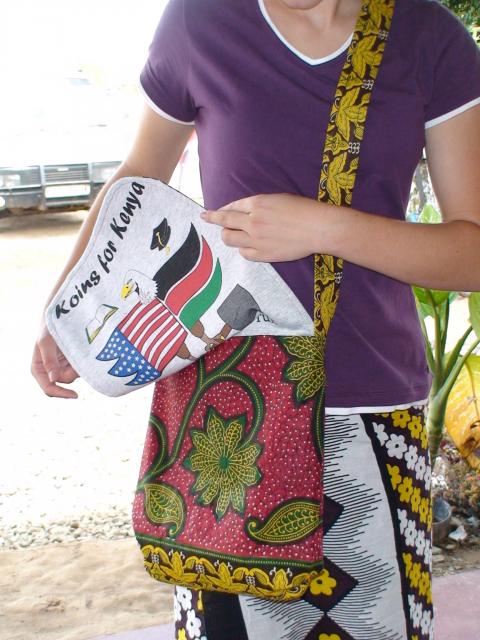 One area of focus for Koins is to bring new microfinance programs into the service area that will provide villagers income growth potential. We will be working with American business partners to expand this project.
Currently, there is a sewing center that employs several local women who have been trained to use the sewing machines and assemble school uniforms that can be sold locally. This not only provides employment and a source of income for these women, but it provides a local source for school uniforms. The only other option for the villagers would be to travel to Mombasa to purchase uniforms there. The sewing center also provides a variety of items, such as cloth shoulder bags, scarves and pants made out of kanga cloth, the brightly colored fabric that local women wear.
A cell phone charging service is provided at the Koins Community Center. Because there is electricity available, cell phones can be charged for a few shillings, allowing villagers who live in huts with no electricity the advantage of technology.

A variety of items are manufactured in the Ben Taylor Workshop. This provides income to a number of employees, as well as providing a local source for metal and wood manufacturing.
The Koins board continually looks for business opportunities that will provide income for local villagers, as well as convenience for the many people who live in this rural area.
Koins Community Center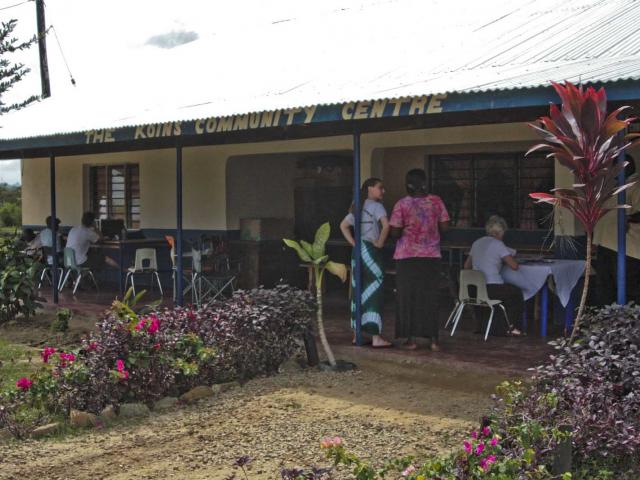 The Koins Community Center (KCC) has become a hub for microbusiness. The electricity at the KCC has been used for a battery charging business (for cell phones, laptops, etc) that helps pay for the monthly expenses at the KCC. The KCC continues to be a community center, where meeting are held, local dignitaries housed, and where expedition groups stay.





---